ULTRA SPORTS ROSE RACING TEAM
Ultra Sports ROSE Racing Team
Team kerékpá 2012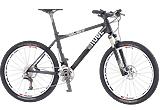 ROSE PSYCHO PATH
A csapat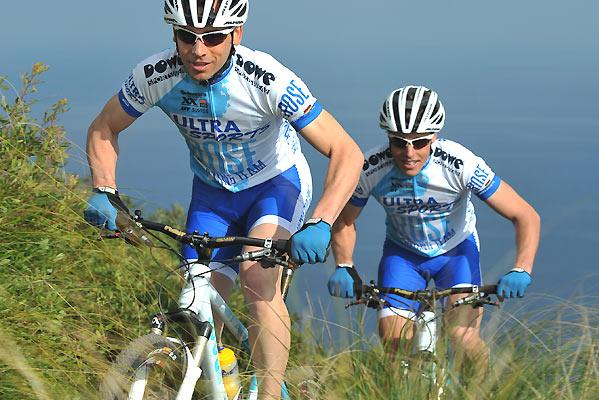 0
2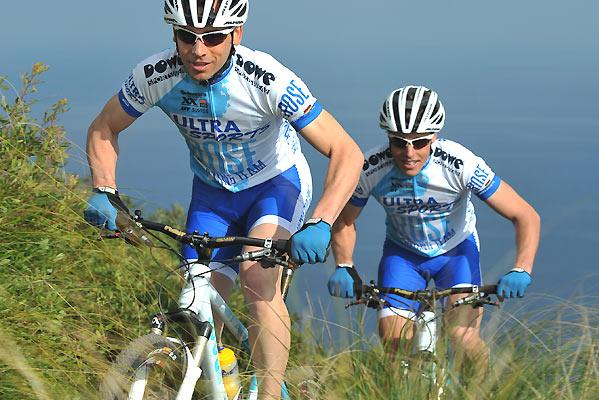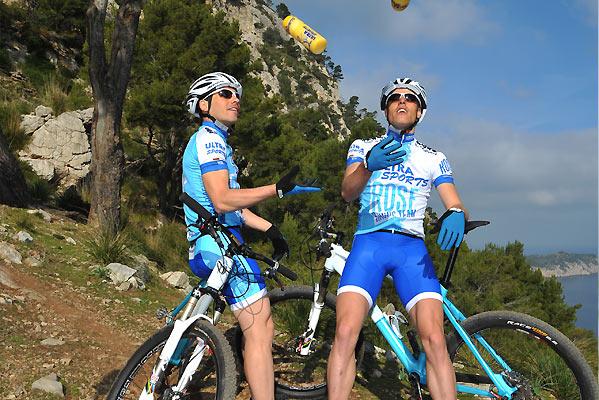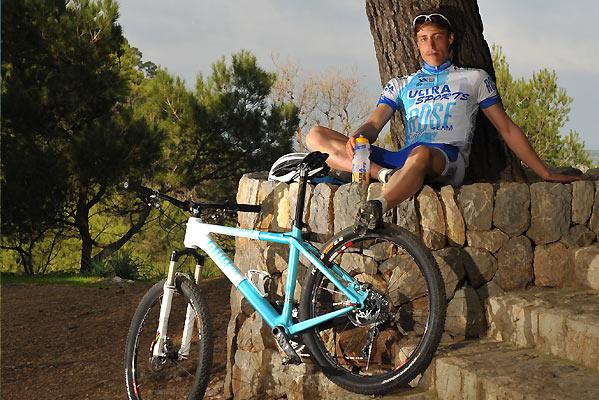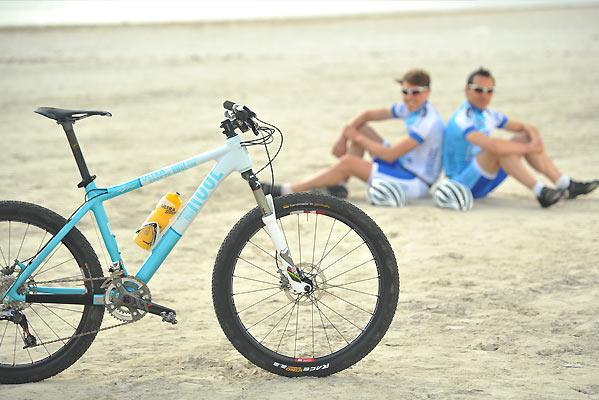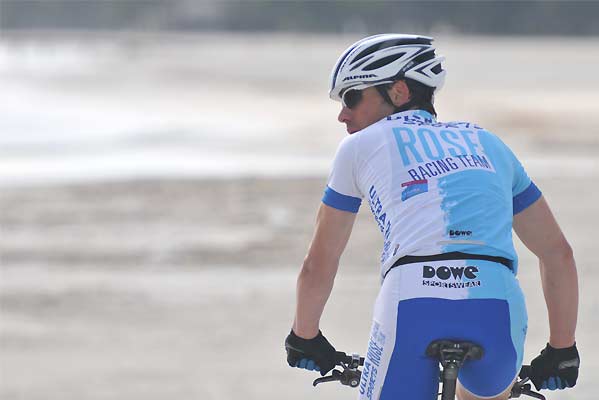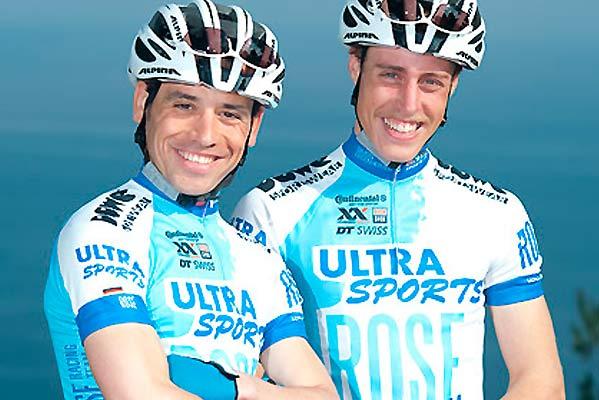 Steffen Thum és Simon Gegenheimer az ULTRA SPORTS ROSE RACING TEAM színeiben küzdenek világkupa pontokért cross-country versenyeken. Egyedi kerékpárokat állítunk a két versenyző rendelkezésére, amik az ő elvárásainak megfelelően vannak kialakítva.
Célok 2012
Mindkét versenyző már sikeresen kvalifikálta magát a 2012-es maraton világbajnokságra és egy siekres szezonnak néznek elébe.
Csapat sikerek 2011/2012:
Legeredményesebb csapat a Marathon World Series 2011/2012-n
1. hely UCI Marathon World Serie
5. hely UCI Marathon World Serie
2. hely Marathon World Series, Lovran
Sprint német bajnok
3. hely sprint világkupa, Houffalize
3. hely sprint világkupa, Offenburg
1. hely sprint Erzgebirges Bike Marathon
2. hely tavaszi klasszikus Münsingen
3. hely Albstadt Bike Marathon Sprint
1. hely Trans Germany Sprint
Brasil-Ride sárga trikó
Brasil-Ride szakaszgyőzelmek
7 verseny a német válogatott színeiben
A versenyzők: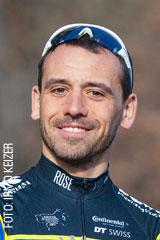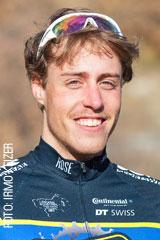 Steffen Thum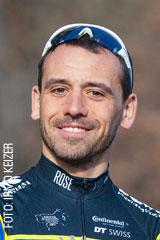 Date of birth: 13.07.1984
Place of residence: Warthelandstr. 68, 73431 Aalen
Education: A-levels
Studies: International Management
Cycling sports since: 1999
2006:

2nd place, U23 German Championship

42nd place, U23 World Championship, Rotorua

64th place, World Cup, Madrid

3rd place, overall standings U23 Bundesliga

2007:

13th place, European Championship Marathon, St. Wendel

1st place, Baden-Württemberg Championship Elite, Hausach

2nd place, Marathon, Münsingen

2008:

7th place, German Championship Elite, St. Märgen

5th place, overall standings Bundesliga

2nd place, overall standings, Bundesliga sprint

1st place, Bundesliga sprint Bad Salzdetfurth

3rd place, Trans Germany

2009:

2nd place Ruhrbike Festival

17th place Sunshine Cup
2011: 

9. hely, World Series, Grand Raid/Svájc 
12. hely, World Series, Kirchberg/Ausztria 
12. hely, World Series, Frejus/Franciaország  
12. hely, World Series, Ornans/Franciaország 
1. hely, Brasil-Ride Prológ, Brazilia 
5. hely, Black Forest Bike Marathon, Kirchzarten/Németország 
3. hely, Erzgebirgs Bike Marathon Seiffen/Németország 
9. hely, Bundesliga-Sprint, Heubach/Németország
2012:
1. hely Marathon World Series 2011/2012
2. hely, World Series, Lovran/Horvátország
9. hely, World Series, Graz/Ausztria
17. hely, World Series, Laissac/Franciaország
2. hely, XC-Battle, Kaprun/Ausztria
3. hely, Tavaszi maraton, Münsingen/Németország
6. hely, UCI-C2, Karkloof-Howick/Dél-Afrika

Targets 2011
Repeating our national top performances at an international level, too. In 2011, I would like to be among Germany's top five riders in the World Cup circus. That would mean World Cup results around place 30, which would allow me to fight for Olympia tickets in the following year 2012. Besides the World Cup, the two stage races Trans Alp and Trans Germany will be further important events for Simon and me. We would like to finish at least one stage on the podium at each of the two events. 

Sportive career
I tried out diverse sports in my younger days, ranging from ski racing to show jumping and tennis tournaments. I was looking for an occupation, which would give me the opportunity to really reach my physical limits. Then, after I had won my first bike race (on a borrowed bike), I knew that I had found it. My body was full of adrenaline, every muscle hurt and I was absolutely happy at the same time. Everything went quite fast afterwards. Within three years, I was able to move on from the state cycling team to the youth national team. I became Germany's runner-up champion and one of Europe's top three marathon riders in the U23 age group. Nowadays, as a pro, my enthusiasm is at least as strong as it was when I was 15 years old and started cycling. I still love to max out my physical limits and to reach the targets I have set myself. In the future, these targets will be sportive, as well as organisational ones: building up the ULTRASPORTS ROSE RACINGTEAM for me means building up a pro team, which lives qualities like team spirit, mutual motivation and a sense of togetherness like no other team and which will realise fair, sportive success for all participants.
Now a few more casual questions and answers to liven up this portrait a little bit:
Favourite dish:
pizza (with hot salami, anchovies, olives and fresh tomatoes)
Favourite drink:
everything made of coffee beans
Favourite track:
the faster the better, like the one at the Madrid World Cup
Favourite training region:
Mallorca, which has everything I need for my training: mountains, flat roads, cafés and sun - and Simon as a training partner of course
Favourite training:
races are the best training
Toughest training:
everything in bad weather, I can't bear that, you could almost call me a fair weather biker
Sportive preferences:
workhorse – I am always well and strategically prepared and I never give up
Sportive weaknesses:
I guess I wasn't born with a sportive talent
What annoys me:
full jersey pockets, an absolute no go
About me:
optimistic, even in desperate situations
Absolutely not acceptable:
violence
I recharge my batteries when:
having a good dinner with my girlfriend
Aktuális hozzászólások az ide tartozó bloghoz :
Simon Gegenheimer egy rossz manőver okozta időveszteség miatt épphogy lecsúszott a dobogóról. Thum tartalékolt az energiájával és nem kockáztatott.
... Tovább
Steffen Thum a ROSE ultraSports versenyzője a malajziai Langkawiben rendezett futamán a Marathon World Seriesnek harmadik helyen ért célba. Harmadik helyéve Thum tovább növelte előnyét a Marathon World Series összetettjében.
... Tovább
Simon Gegenheimer, a ROSE ultraSPORTS Team versenyzője csak a 11. helyen zárt a Világbajnokságon. A rajtnál elkövetett kis hibával minden esélye elúszott, hogy a sprint számban érmet tudjon szerezni. A világbajnoki címet végül az ausztrál Paul van der Ploeg szerezte meg.
... Tovább
Nyomtatás
'Térkép Töltése